An easy-to-use yet sophisticated application for entering your hours, absences, expense accounts and work activities.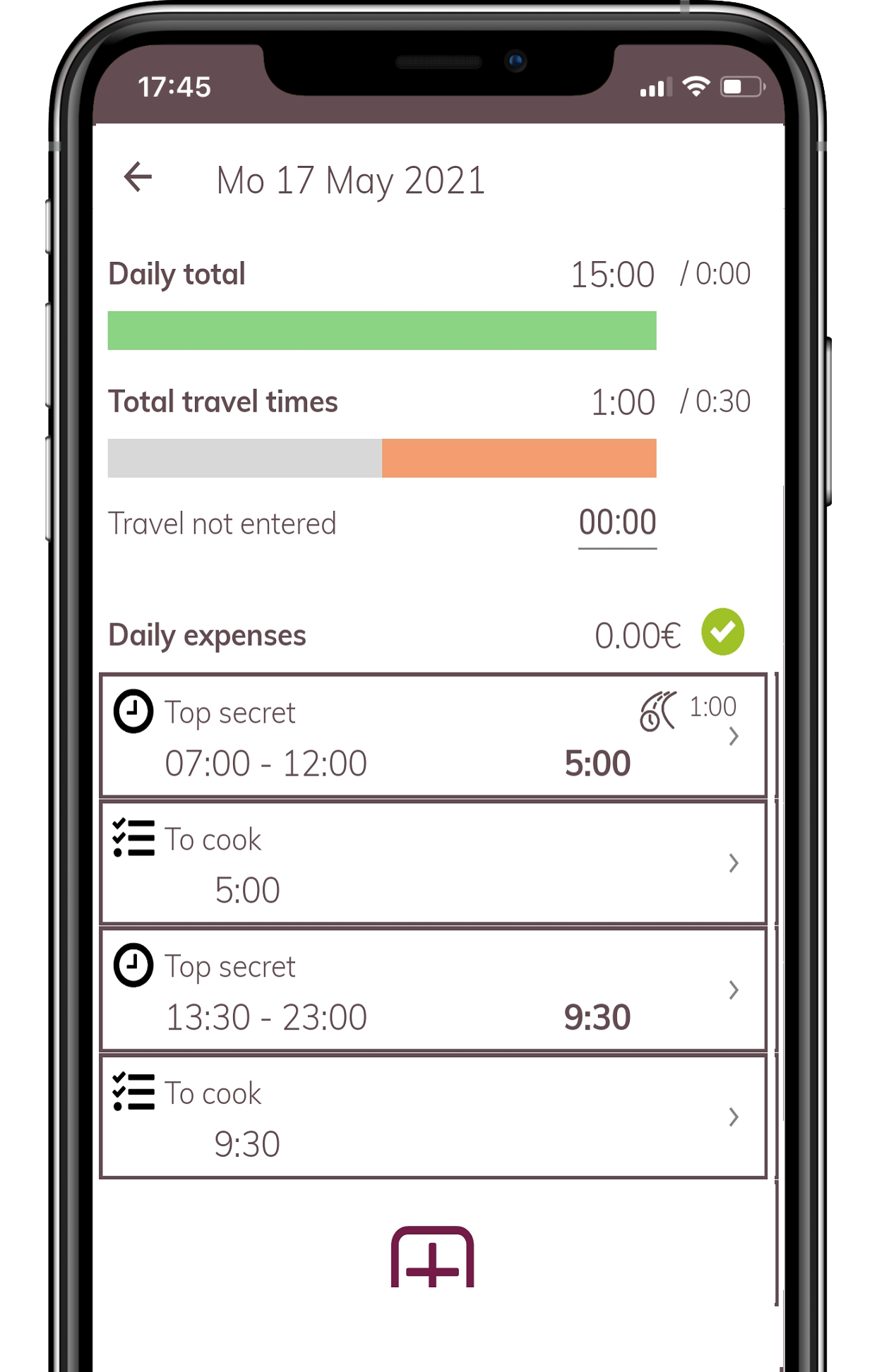 5.- per employee per month
Free one month trial and 0.- for start-up costs
What are you waiting for? Test the app today!
You want to:
Simplify management of your employees' hours and expense accounts?
Save time by not having to re-enter data?
Get time tracking reports for your various worksites/projects and the actual number of hours worked by your employees?
Stay in control in real time?
Track the interventions and supplies used on your worksites/projects?
Real time
Calculation
Assessment
Photo
Absences
Cost Center
Geo-location
Worksite manager
Expense
Hourly cost
Overtime
Travel
Department
Access right
Supplies
Actual hours
Manpower
Mandate
Tasks
Material
Notification
Agreement
Stamping
Report
Schedule
Meals
Push
Receipt
Scan
Statistics
Mobile
Winbiz
Follow-up
Team leader
Validation
Vacation
Indemnity
Scheduled hours
Switzerland
FOR THE EMPLOYER:
Online management (back office)

Generate your time calculations with one click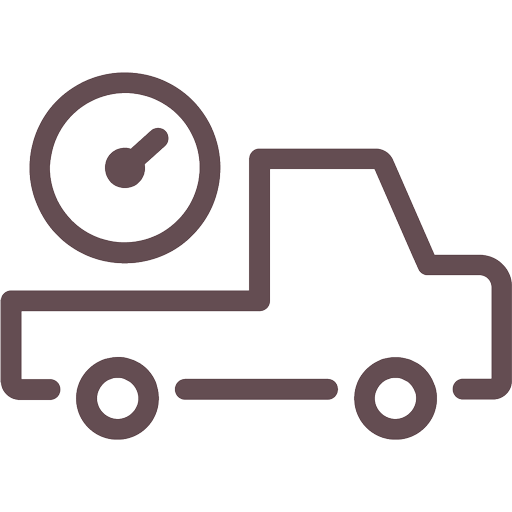 Track activities, supplies and expenses by worksite/project

Keep the entry history in accordance with current legislation
FOR THE EMPLOYEE:
iPhone and Android mobile app

Application in the employee's language

Possible photos and comments on activities

Number of actual hours, overtime and expense account calculations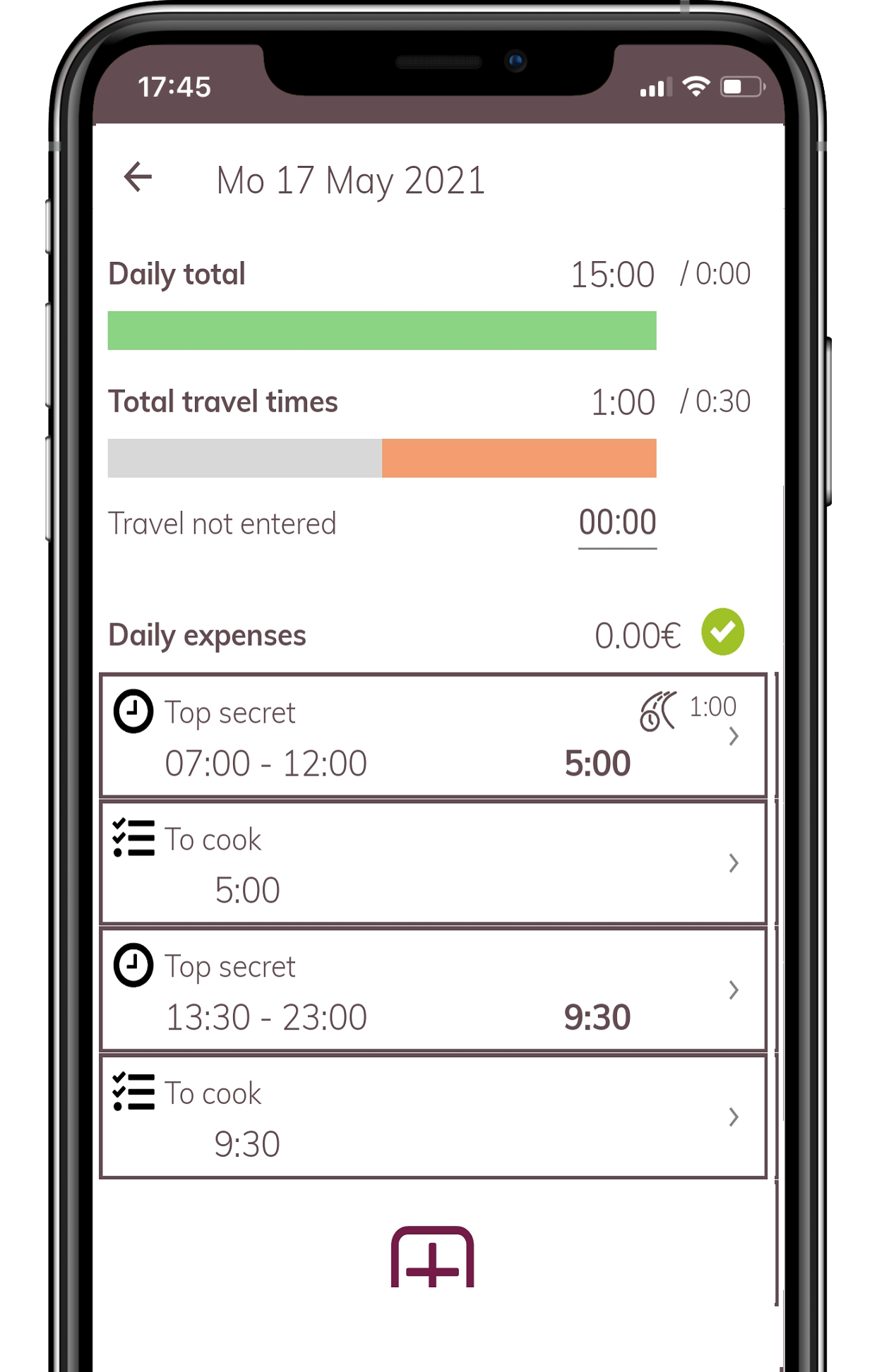 TRY IT FOR FREE FOR 1 MONTH
Test online management (employer)?
Are you responsible for entering employee hours, expenses or absences? Wait no longer! Try out our web application now:
Fill out the form by clicking on the link below. You can set your login email address and password.
Once the form has been validated, you are logged in to your company account and can then browse and try out our management system.
To test the mobile app, you can log in with the same account as the web application (> menu "Log in"). If you are logged in with a demo account, simply log out first ("My account" menu, "Log out").
Test the mobile app (employee)?
Discover our application from an "employee" perspective and see how simple, efficient and intuitive it is to use.
Hours entry
Download the "SwissWorkTime" app to your smartphone.
Request a DEMO account to enable the features of the mobile app ("Demo account" menu).
An email entitled "Your DEMO access to the SwissWorkTime app" will be sent to you with your access details.
Log in to the app with the access data received to try out hours entry (> menu "Log in").
Company management
Create a "back office" login to customize your company's settings (> menu "Manage my company").
An email entitled "Your login for SwissWorkTime" will be sent to you containing your login to access the back office.
To test the mobile app for your company, simply log out of the demo version (> menu "My account", "Log out") then log in again with your back office access data (>menu "Log in").
ERGONOMIC DESIGN FOR QUICK AND EASY OPERATION
Whether your organization has just one employee or hundreds, we have the features you need.
They've put their trust in us